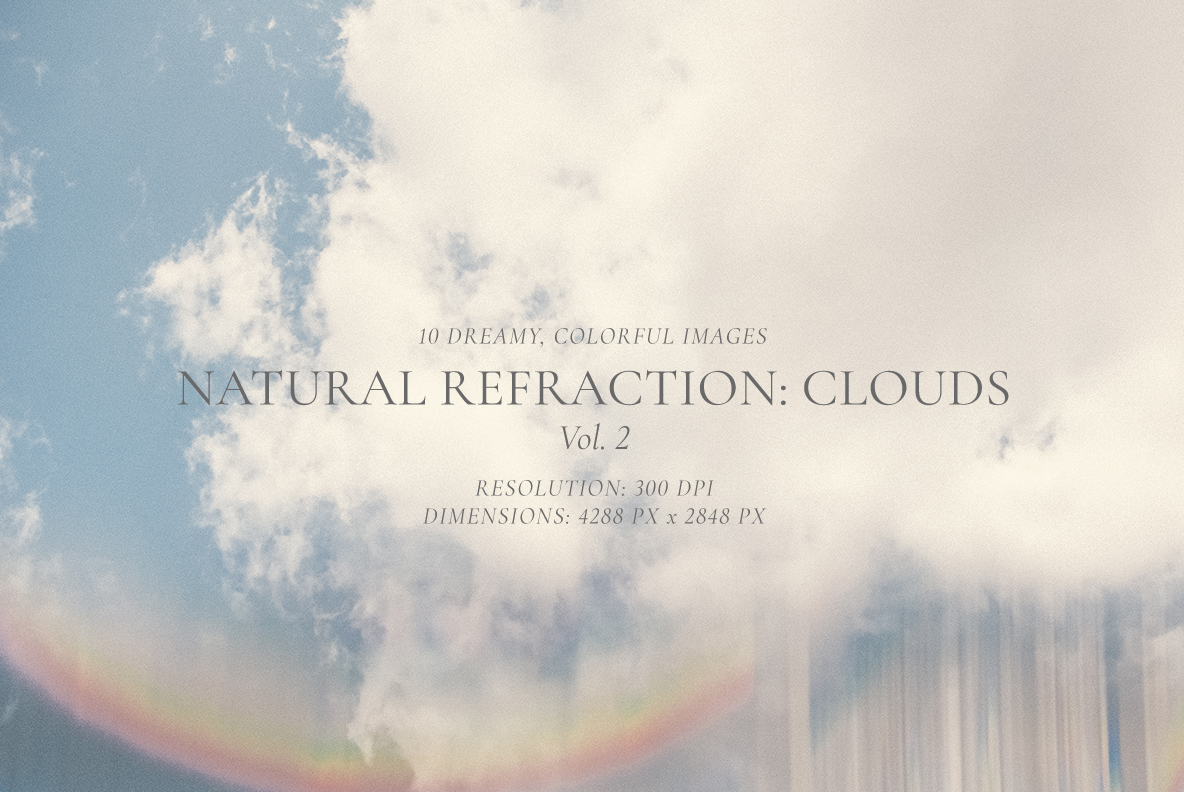 Natural Refraction: Clouds Vol. 2
This set was composed while I was roaming around, barefoot in the fresh spring grass, staring up at the sky, just enjoying the warm weather on a sunny afternoon. Sun on my skin, birds flying free, eyes towards the sky. These are the moments where all worries just melt away and I feel most connected with nature and with myself.
Super-dreamy, super-creamy and super-grainy, Natural Refraction: Clouds Vol.2 is a new set of 10 abstract photos focusing on fluffy clouds, the wonders of science and bold, beautiful colors.
I designed this set to be soft, dreamy and minimal, with lots of beautiful grain and plenty of copy space for your designs. I hope you love it.
Perfect for backgrounds, album art, book covers, magazines, web, apps, branding, graphics, posters or whatever your beautiful, creative mind can think of ♥
Click below for details and licensing information: