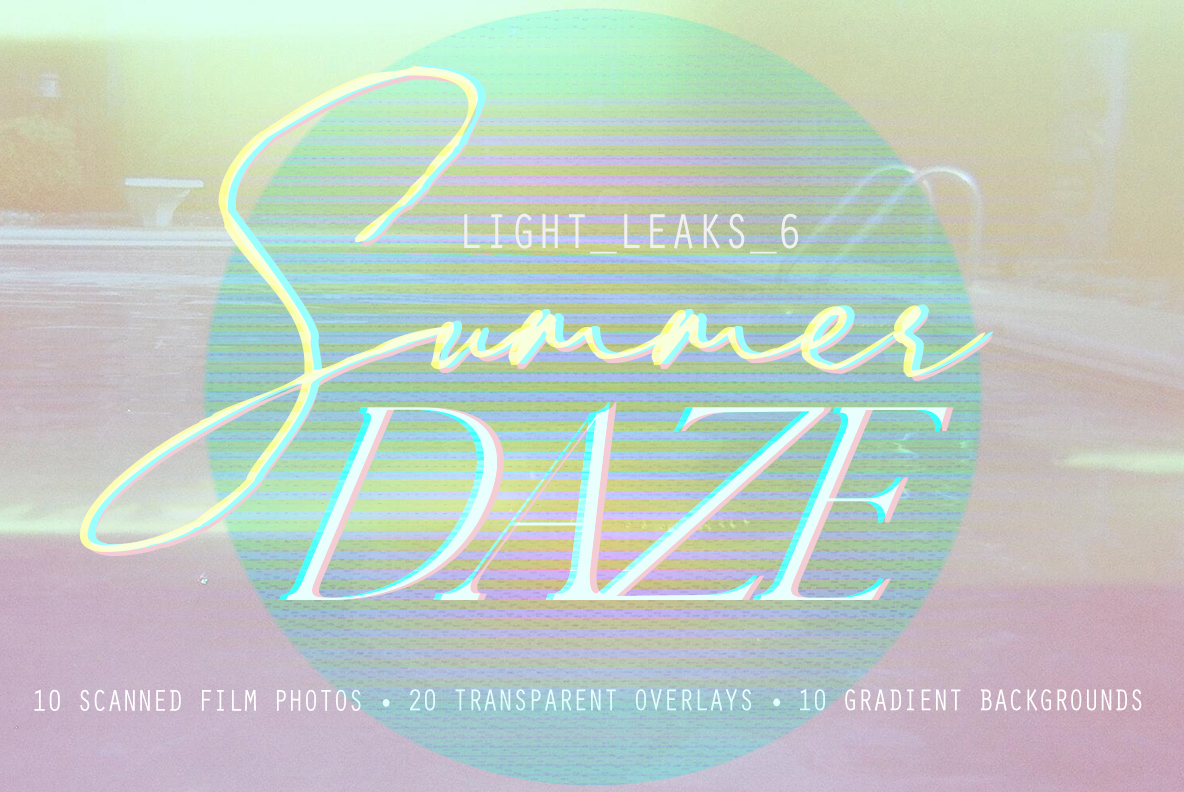 Light_Leaks 6 | Summer Daze
Light Leaks 6 Summer Daze is a collection totaling 40 design assets, infused with vintage color schemes, grain, texture, simple shapes and a super-retro feel. 
Think 1980-something, by the pool, maybe at the beach, listening to your favorite mixtape on your new boom box, your nose covered in sunblock that keeps your cheap, fluorescent sunglasses in place and then falling asleep in that plastic, lounge chair that your mom loves so much, but she covers you up with a big beach towel and let's you sleep in it anyway because she knows how tired you are from swimming all day.
This set was simply inspired by hazy, dreamy, summer days soaked with endless sunshine, endless possibilities and endless good vibes.
Visit either site below for licensing & details: