The night before: (February 28th)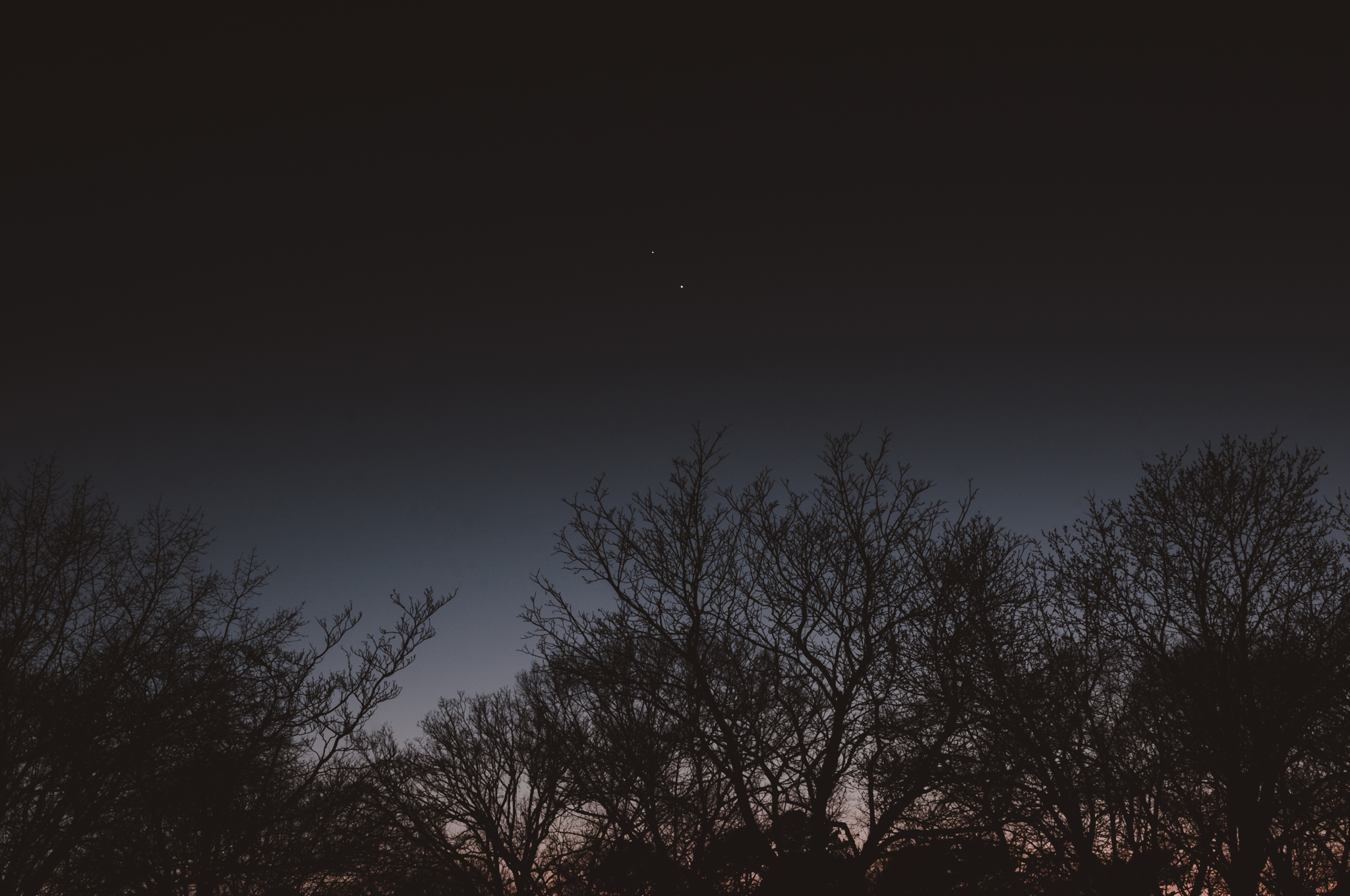 Tonight's conjunction of Venus and Jupiter (March 1st). My camera doesn't focus very well anymore, so I did my best and I'm pretty happy with the results! For some amazing reason, Venus is super in-focus.
BONUS: You can see a few of Jupiter's moons too.